1 event,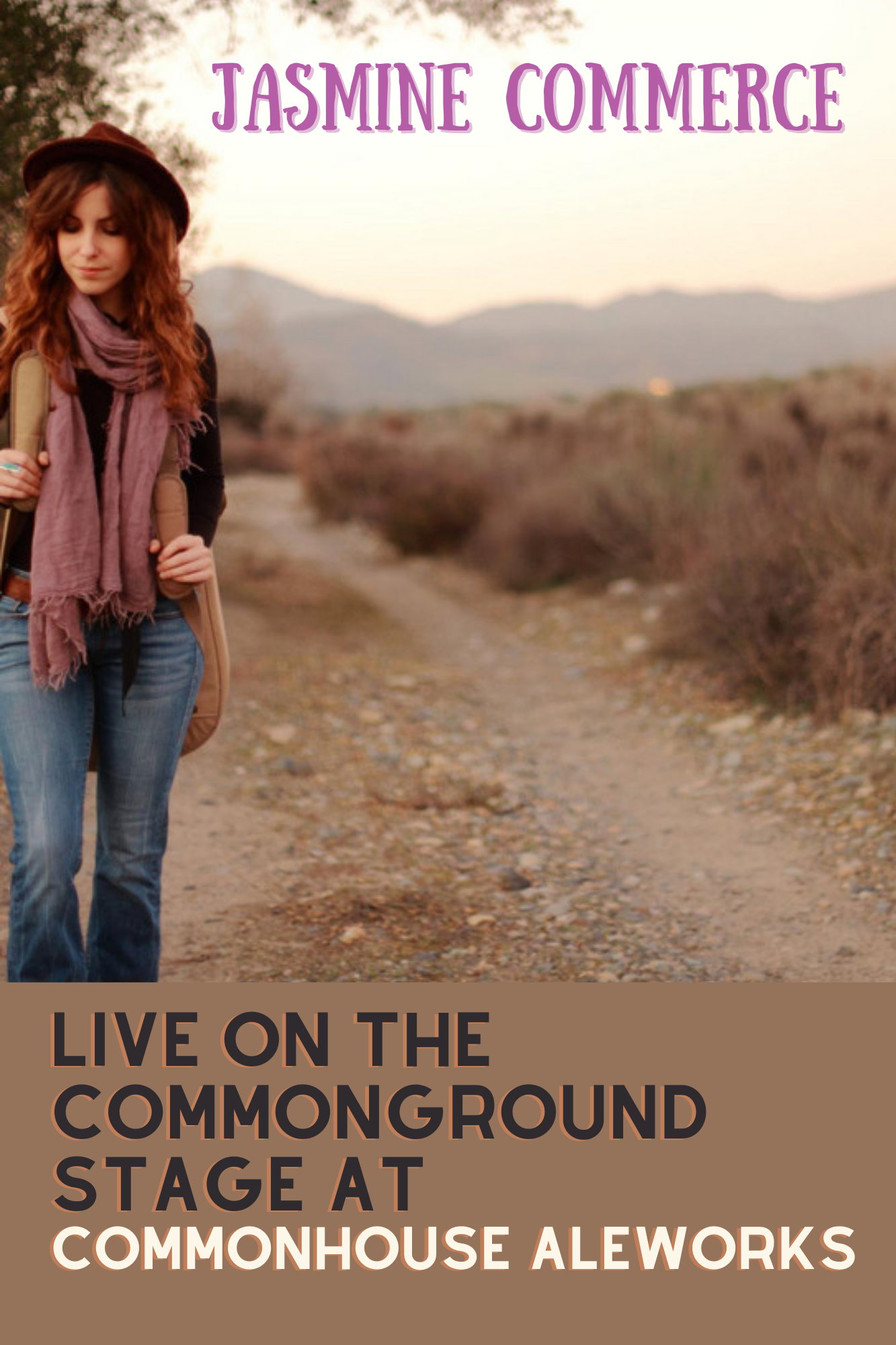 We'll have singer/songwriter Jasmine Commerce live on the Commonground stage!
1 event,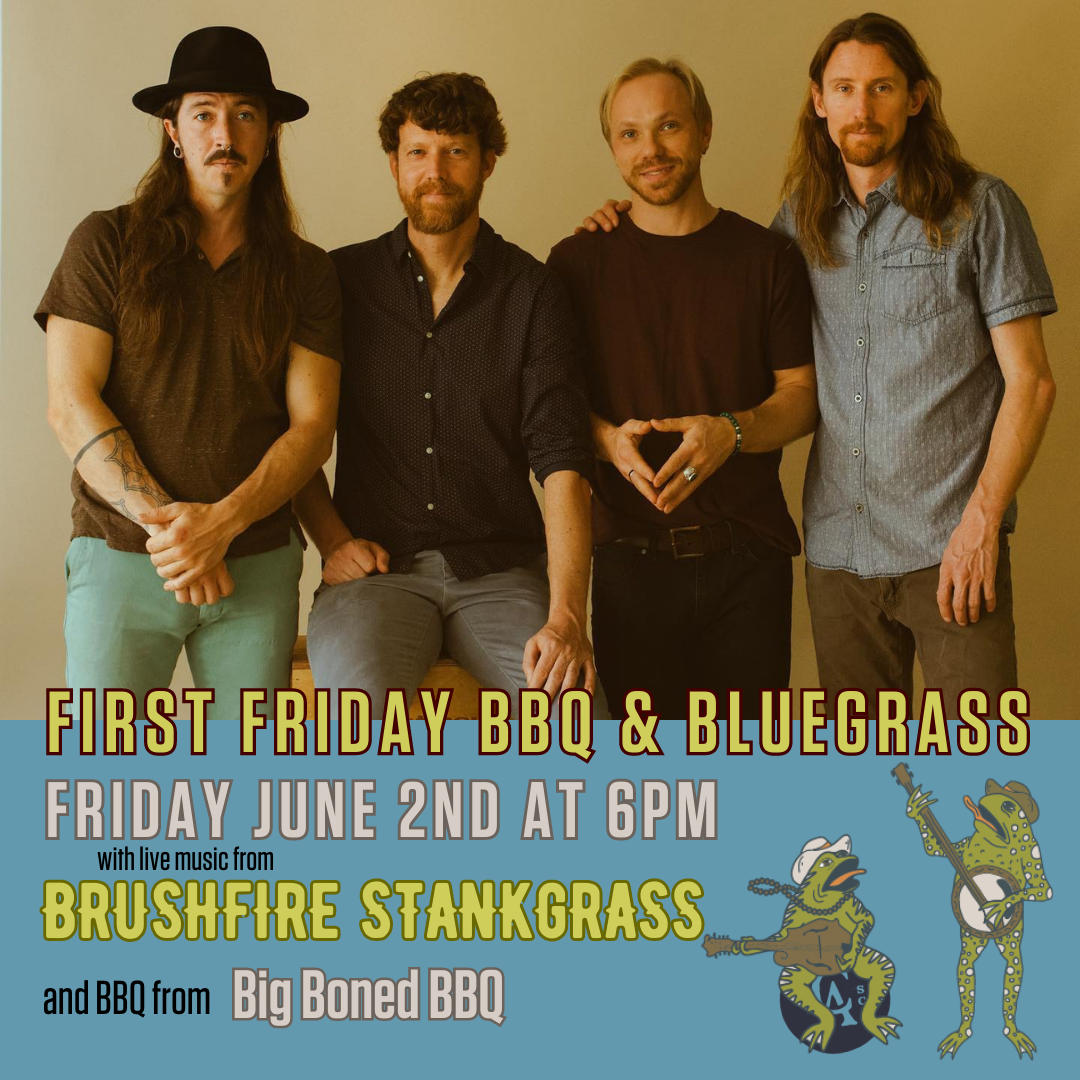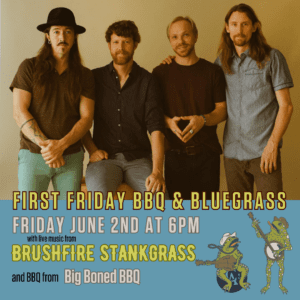 First Friday for June features live music from Brushfire Stankgrass and BBQ from Big Boned BBQ! BBQ fires up around 5 with tunes kicking off at 6! Brushfire Stankgrass is an Asheville-based bluegrass fusion group featuring brothers Ben & Will Saylor (banjo/guitar/vocals), Micah Thomas (drums) and Daniel Iannucci (bass.) The band, now in their tenth… Read More »First Friday BBQ & Bluegrass with Brushfire Stankgrass
1 event,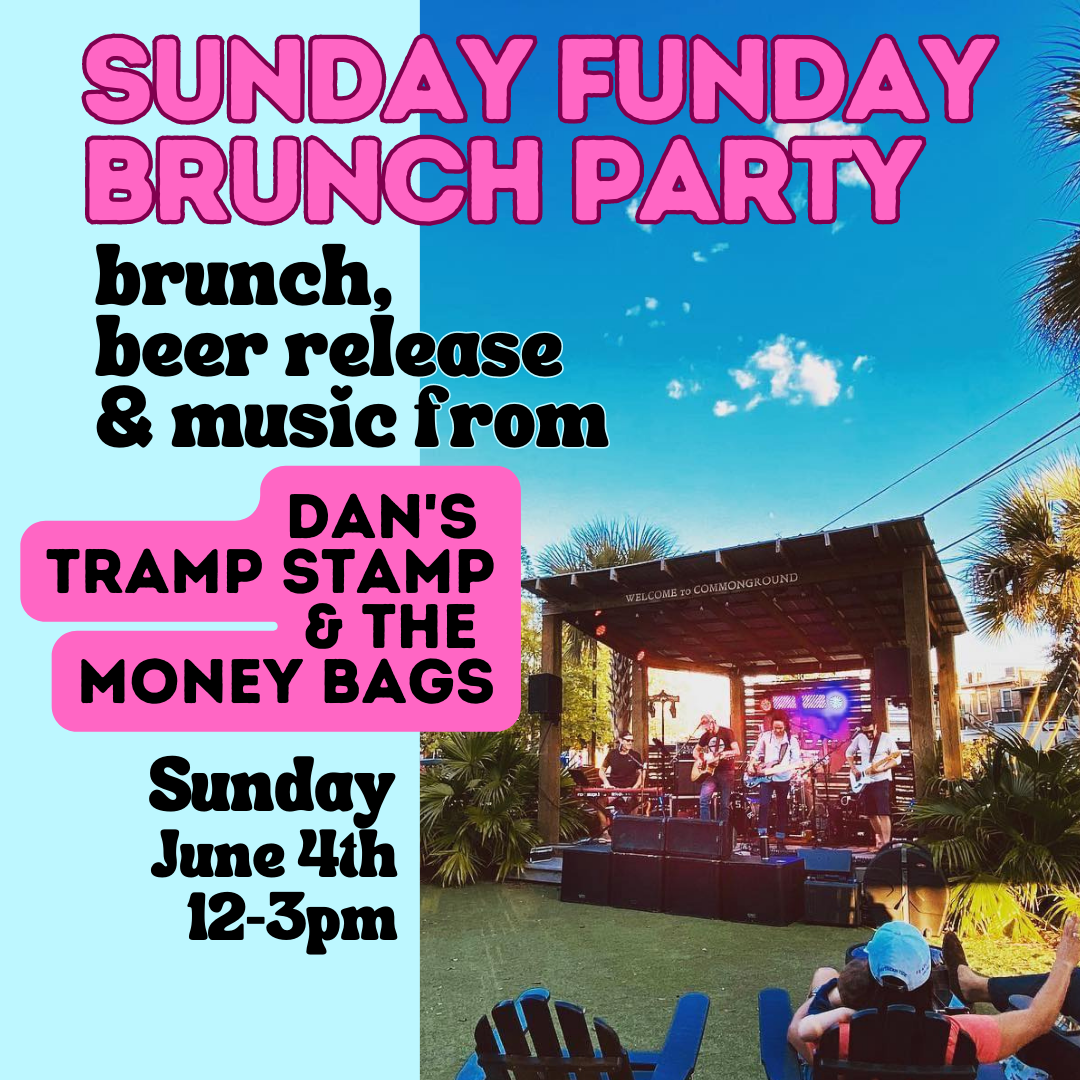 We're kicking off the summer with a Sunday Funday Brunch Party! We're releasing "Encore", a French Pilsner that is a light & refreshing - a perfectly crushable summer beer, we'll have Charleston's favorite cover band, Dan's Tramp Stamp & the Money Bags, here to bring the party and tunes, along with your brunch staples (mimosas,… Read More »Sunday Funday Brunch Party with Dan's Tramp Stamp & the Money Bags
1 event,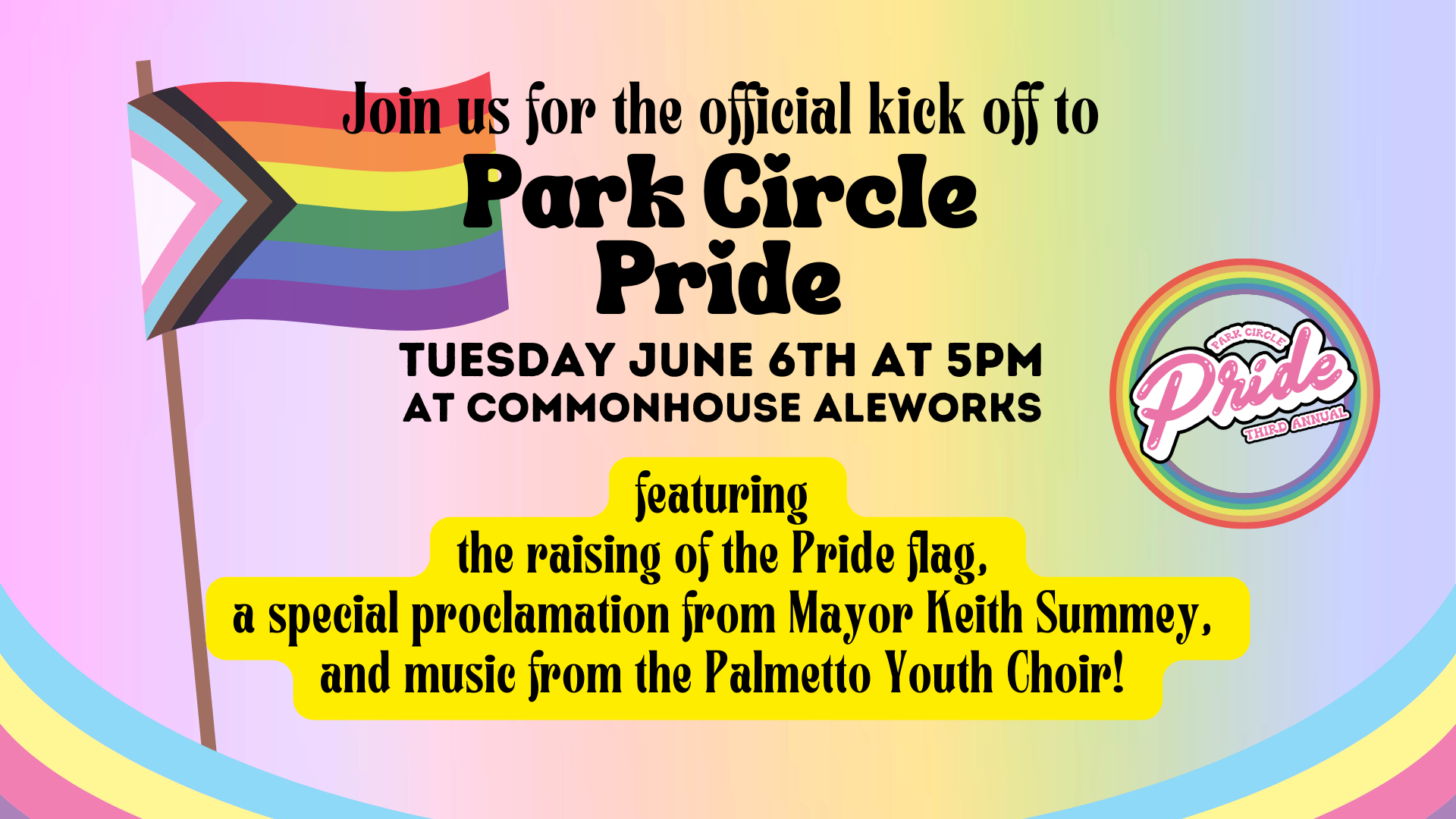 Park Circle Pride is kicking off it's third year at Commonhouse! Come on out for the release of Acceptance IPA, the official Pride flag raising, a special proclamation from Mayor Keith Summey, and music from the Palmetto Youth Choir! After the opening festivities wrap up, hang around for a beer and food and join us… Read More »Park Circle Pride Kick Off & Flag Raising!
1 event,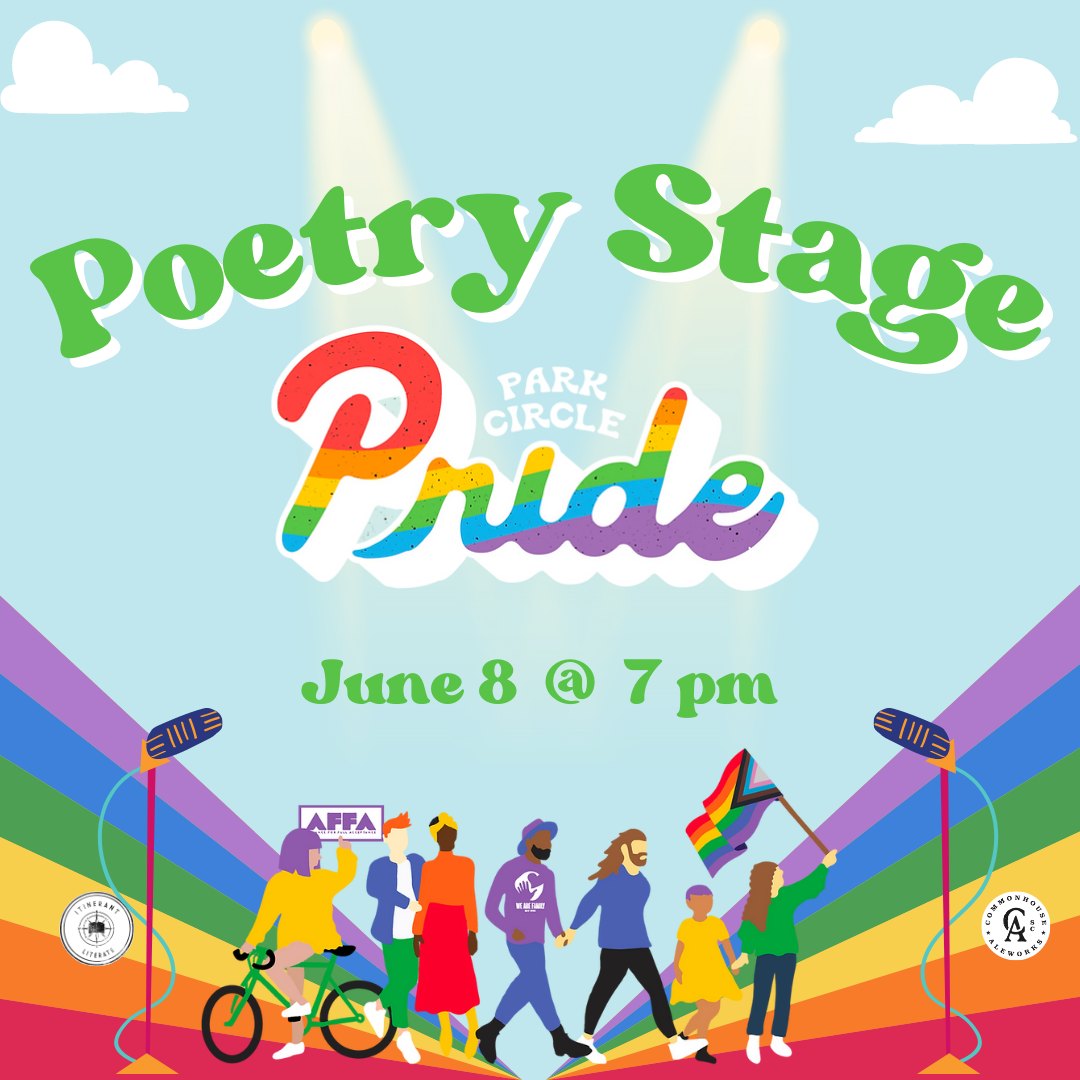 Poetry Open Mic Stage Hosted by Itinerant Literate Books
2 events,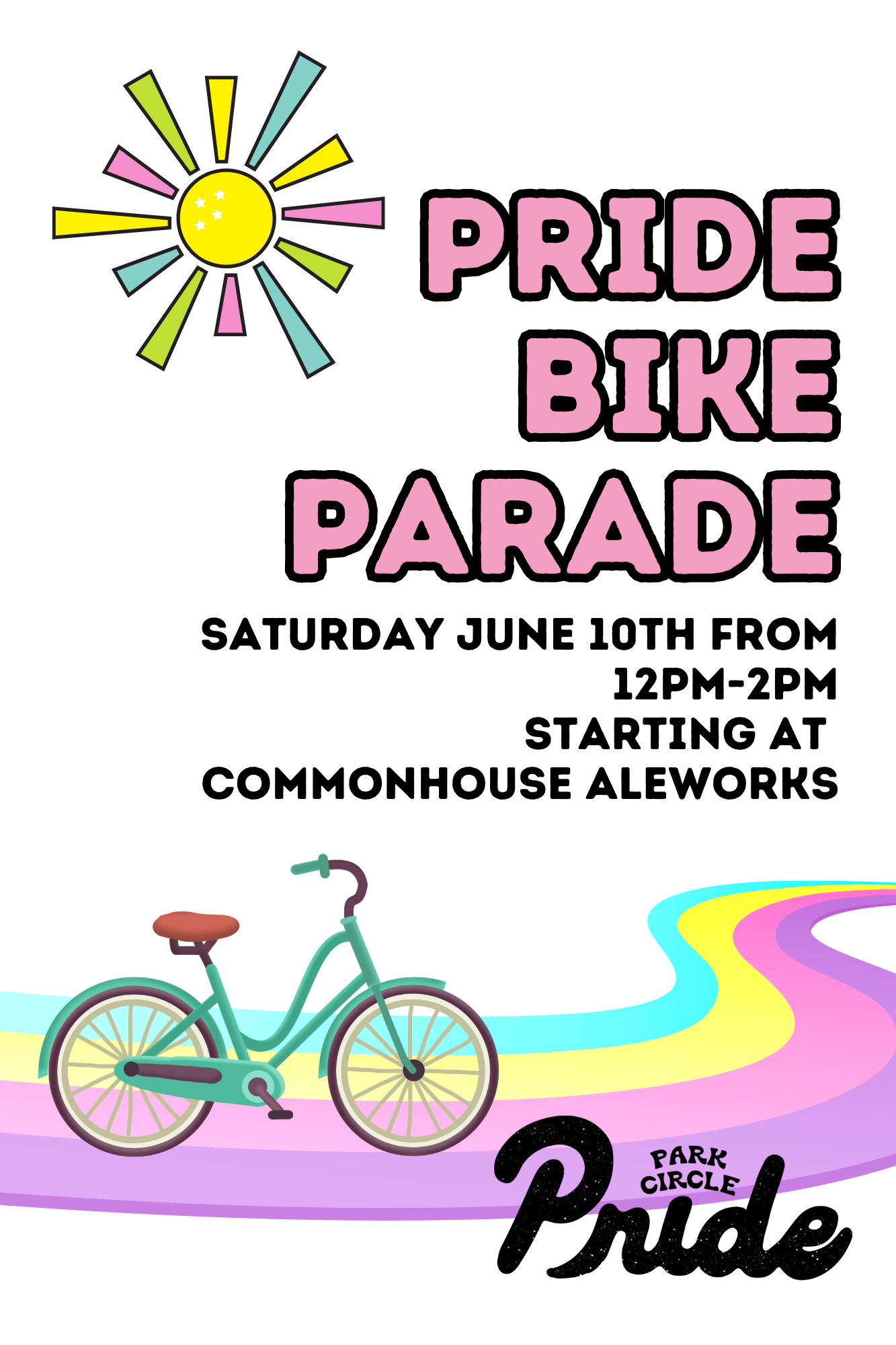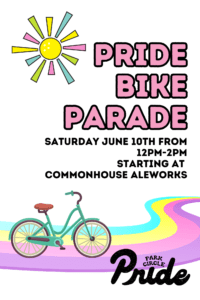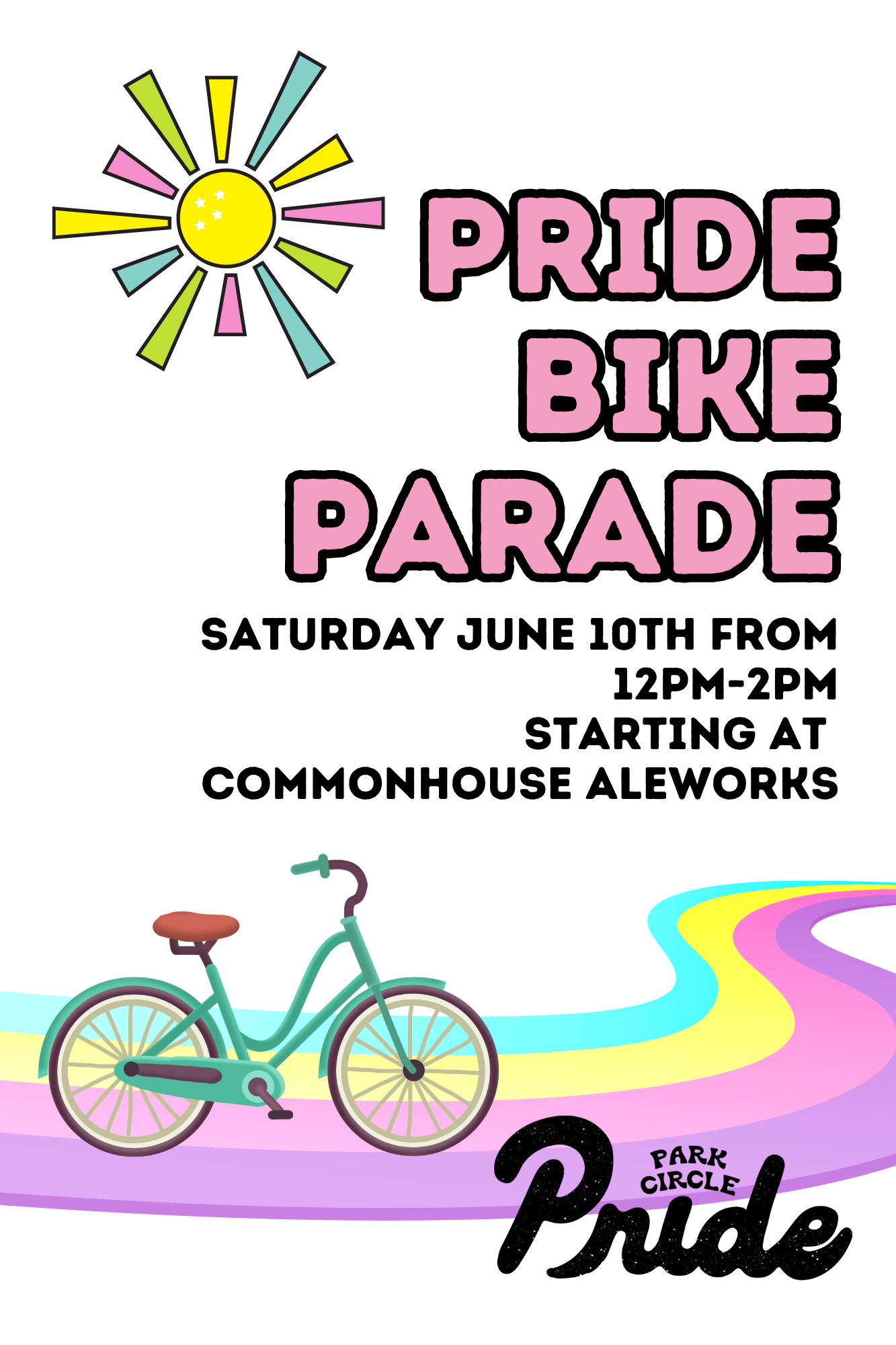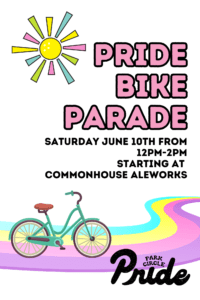 New to Park Circle Pride in 2023 is a bike parade! We're partnering with our friends at Trek Bicycles for a police escorted Pride Bike Parade around Park Circle! Parade will leave promptly at 12pm so riders need to show up 30 minutes early to check in and sign waivers.
More details to come but we want you to show your pride! There will be a contest with prizes for individual Pride costume, group Pride costume, and Pride bike decoration. (IMPORTANT - Please make sure that your bike costume or outfit are cycling friendly - meaning it won't get caught in your chain or spokes while riding.)
While the ride is family friendly at a casual pace, it is not training wheel appropriate. Bike stroller/trailers are fine, however.
Not a cyclist but live on the parade route? Host a porch/yard party and cheer the parade on as it passes by! We'll be voting on our favorite Pride Porch party after the parade!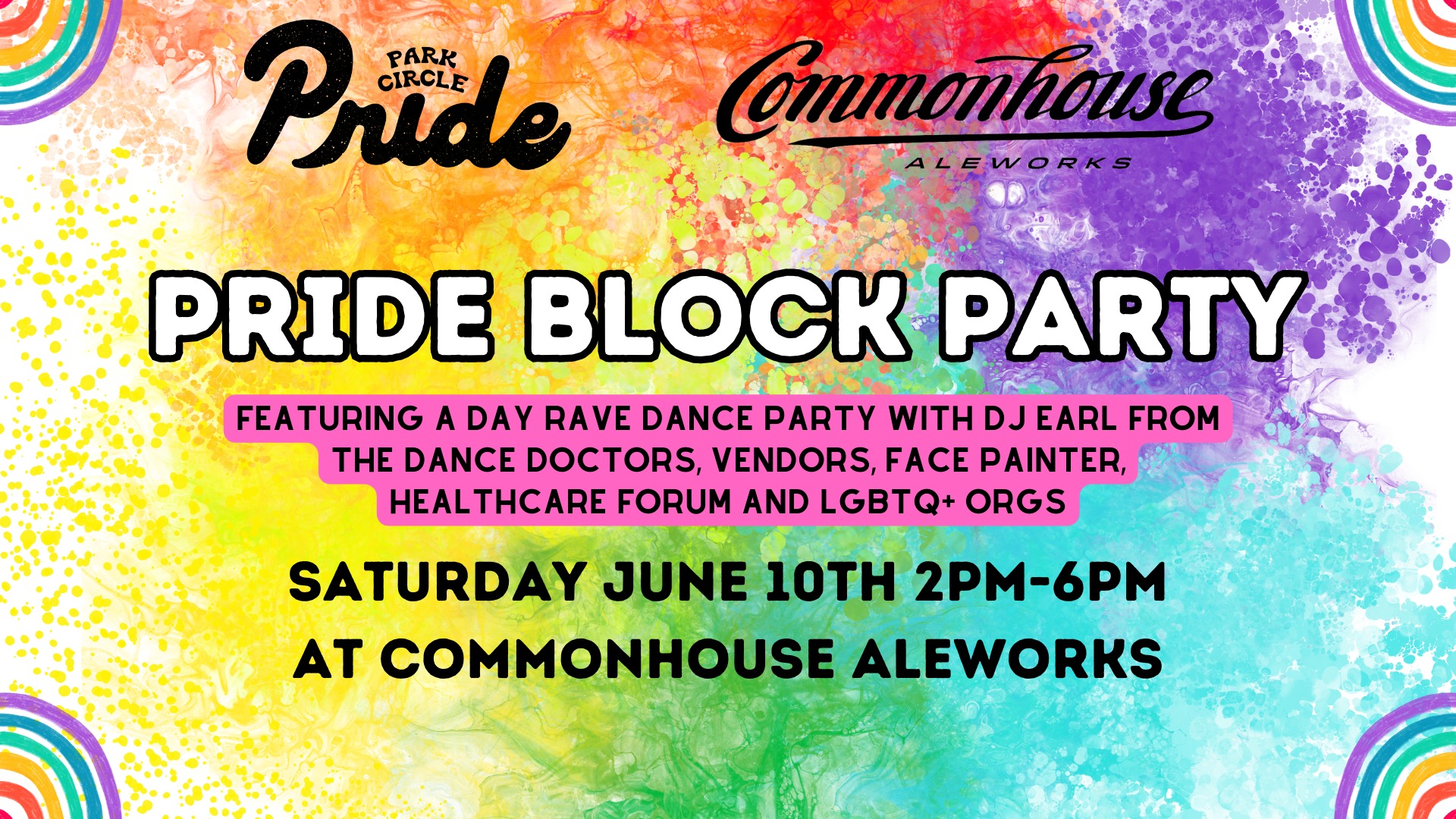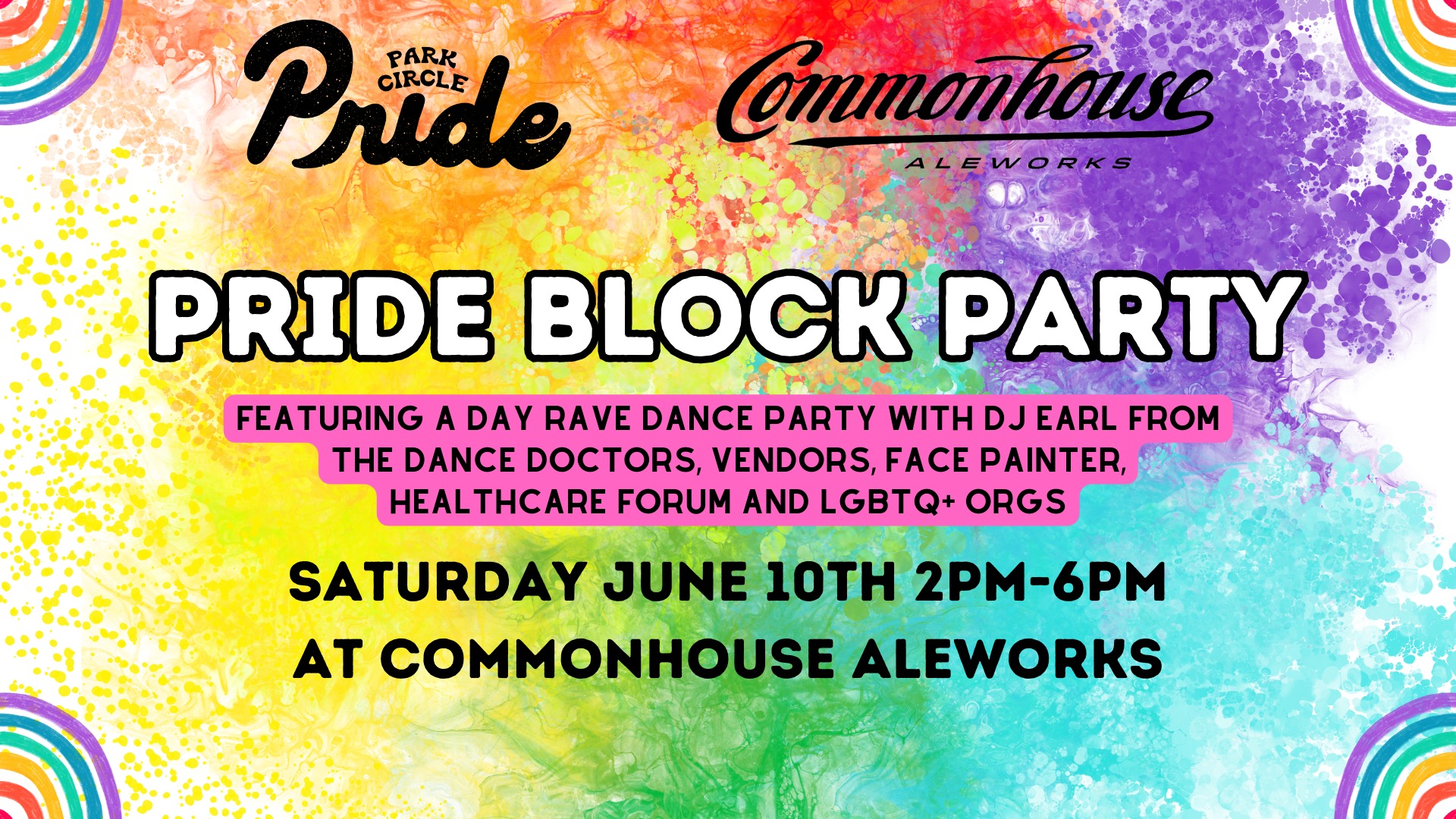 It's a Park Circle Pride Block Party and there is something for everyone! There will be a dance party with DJ Earl from the Dance Doctors, vendors, face painting, a healthcare forum, LGBTQ+ organizations, beer, drinks, food, and lots and lots of fun! We'll have the street in front of Commonhouse blocked off, so stay… Read More »Park Circle Pride Block Party
1 event,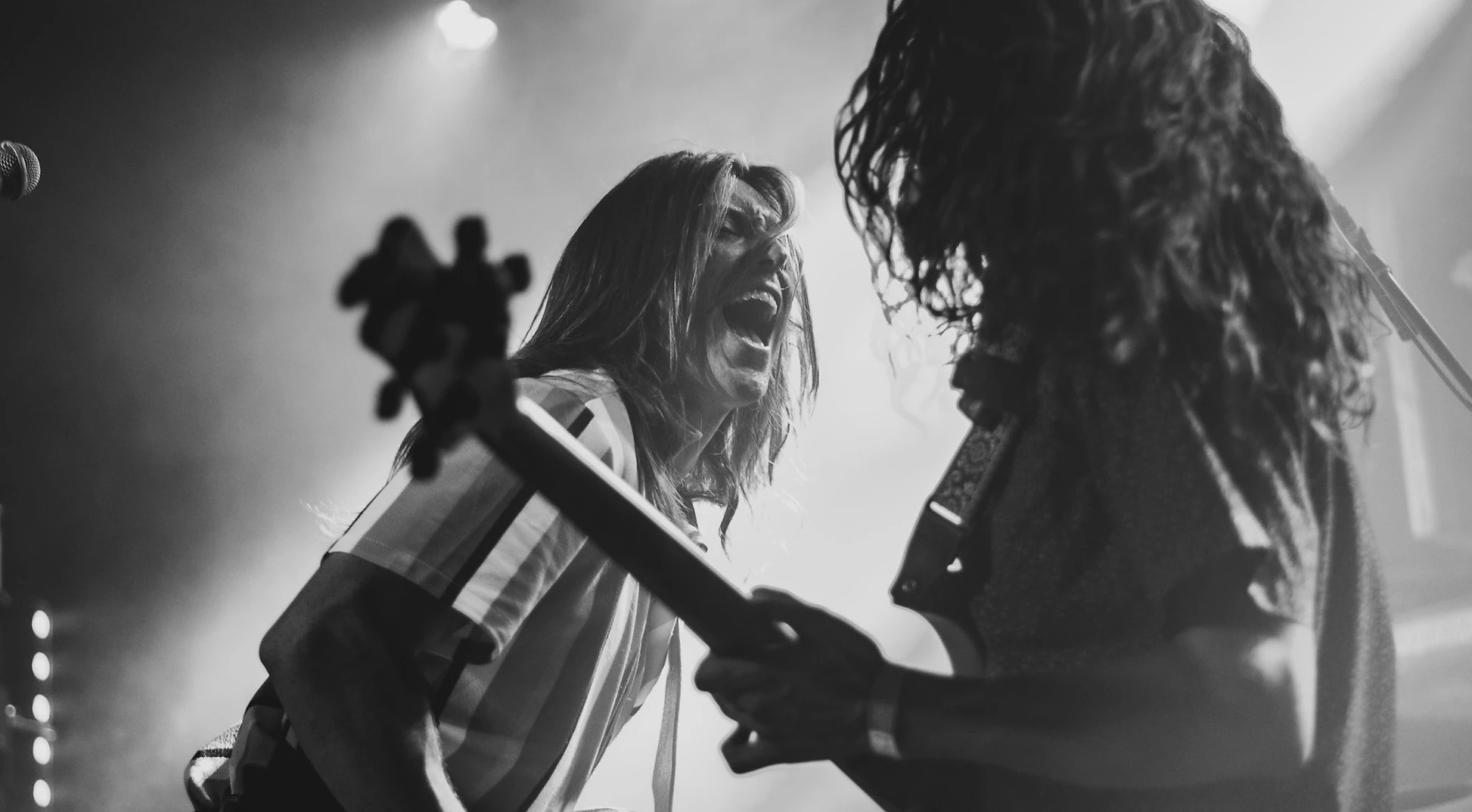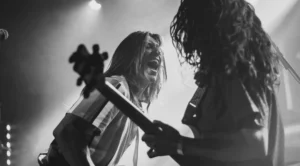 Dacota Muckey is a singer/songwriter/jam-band-frontman from Indianapolis, Indiana. He began playing and writing music at about 12 years old. Equipped with an acoustic guitar and a passion to live a life on stage, he immediately joined a local band and hasn't stopped performing since. Some of his influences range from old school legends such as Pink Floyd and Jimi… Read More »Live music with Dacota Muckey